After another bout of catching the cold virus from school followed by the running nose-throat ache-throwing up at nigh—tantrums for gobbling down syrup-steaming-zillion home remedies-making mom say never to second baby routine, all is good at the LG house this week. So far, I should say. LG resumed school yesterday after the cold 'n cough break - yes, like winter and summer breaks, we have this all too frequent kind around here.

Just around the place where I park my scooty to cross the road and drop him off at school, I spotted a patch of "touch me not" plants. For the uninitiated, touch-me-not plants are a sensitive variety that close their leaves upon touching, within a few seconds. The action is source of amusement for kids who spend hours playing with this houseplant. Or so I did as a kid. I was naturally quite excited after discovering one small patch after years. I showed to LG how it behaves. And, what? Nothing - we were late to school :)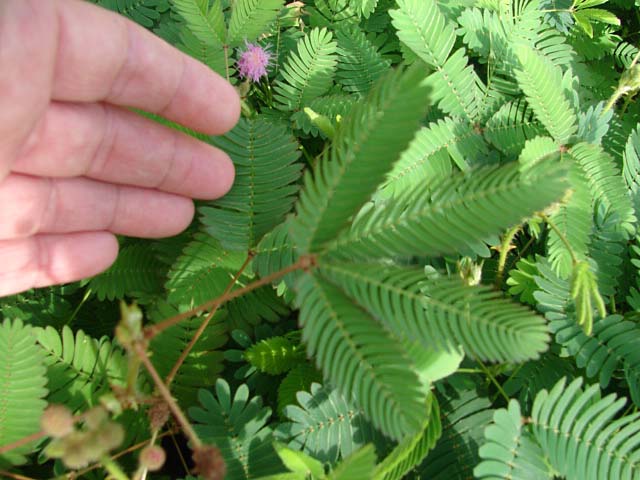 Funny how life gives you an opportunity to relive your childhood with your kids.